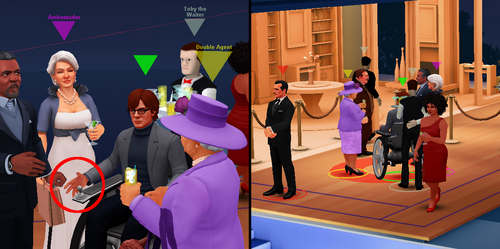 Cover is an obstruction which blocks the sniper's line of sight to something they wish to observe, typically the spy. A spy can use cover in an attempt to prevent the sniper from seeing what they are doing, especially hard tells. Cover can be provided by map geometry (e.g. walls, columns, etc.), by the bodies of other partygoers, or even by the spy's own body.
Ad blocker interference detected!
Wikia is a free-to-use site that makes money from advertising. We have a modified experience for viewers using ad blockers

Wikia is not accessible if you've made further modifications. Remove the custom ad blocker rule(s) and the page will load as expected.