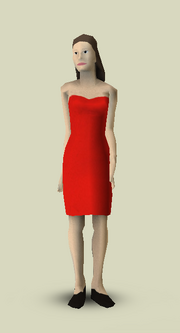 Cybil is a trope of the attractive young women who frequent the high class parties in spy fiction. She shares her model with Anna Klavsky, Clarice Sofia Mortgenstern, and Yvonne Pennyweather.
"Red Dress"
Ad blocker interference detected!
Wikia is a free-to-use site that makes money from advertising. We have a modified experience for viewers using ad blockers

Wikia is not accessible if you've made further modifications. Remove the custom ad blocker rule(s) and the page will load as expected.