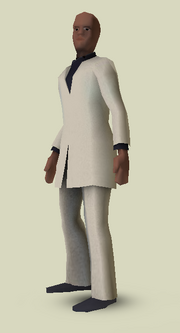 Danger P. Johnson shares his model with the other Danger Brothers. Despite wearing a white suit and being tall, his natural highlight is not as prominent as one might think at first, presumably due to the lack of brilliance in the white of his suit.
"White Danger"
Ad blocker interference detected!
Wikia is a free-to-use site that makes money from advertising. We have a modified experience for viewers using ad blockers

Wikia is not accessible if you've made further modifications. Remove the custom ad blocker rule(s) and the page will load as expected.